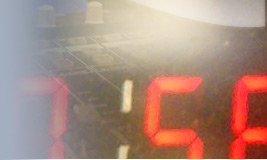 Raflesia is a young, dynamic company. In fact, it was founded in 2001 but its roots are much older. From the outset, the core of the firm has been made up of skilled professionals who have been working in this sector for over twenty year, on both the artistic side and the technical and organizational one.
Ever since it was founded, Raflesia has stood out thanks to the outstanding quality of its work, its continuous investment in cutting edge technology and its scrupulous attention to detail.
The high quality of our services is guaranteed by a preference for the best technology available and a team of highly skilled collaborators and top professionals.
We invest in people. Proven experience is essential but it is not enough. Our collaborators are known for the remarkable aptitude and great passion with which they carry out their work.
The people working with us in our dubbing department fall into many different categories: Translators, Script adapters, Directors of dubbing, Actors/Dubbers, Studio assistants, Sound technicians, Mixing synchronizers and Editors.
An efficient, competent administrative section manages the running of the company ensuring quality, reliability and punctuality in deliveries.
The staff at Raflesia are ready to put all their skills and know-how at your disposal to provide a solution to all your requirements.
In the different sections of this site, you will find some examples of the services Raflesia can offer.
2 Dubbing rooms
1 Transcoding room
1 Post-production room
Directors' workstations with Pro tools design Avid technology for digital recording on hard disk
Editing and mixing in Digital Surround standard for DVD
Secure storeroom for the preservation of tapes undergoing processing
RAFLESIA S.R.L.
V. Lazzaro Palazzi 5,
20124, MILANO (MI) - Italy
Phone (+39) 02.20404189 - (+39) 02.45494398
Fax. (+39) 02.29535315